Facebook Contest
Enter to win great gifts and phenomenal prizes from Mighty Clean!
It's easy. "Like" us on Facebook. That's it!
You will automatically be entered into a draw for awesome prizes. Visit our Facebook page and "Like" us.
Take a look at the incredible prizes below.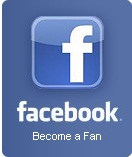 All entries must be submitted by clicking on the Facebook Like during the period the Sweepstakes is being offered. The winner will be identified by their first and last name and notified on our website and Facebook. Winner must claim the prize within 30 days of the announcement. If the winner does not claim the prize within 30 days, an alternate winner may be selected. You must be at least 18 years of age to participate in our drawing. A participant must be a registered user of Facebook and reside within 50 Km of Edmonton.
You are never required to make a purchase to enter the Mighty Clean giveaway or to provide any information other than the information required to Claim the prize. The winning participant, by entering the draw, gives Mighty Clean the right to publicize his/her name, photograph, and prize information on Mighty Clean website.
Here are example giveaways.
100 Like give away $100 Gift Certificate of your Choice
200 Like give away Dyson Digital Slim DC35 Multi Floor
300 Like give away Yellow Dyson Ball DC29 Multi Floor
400 Like give away Blue Dyson Ball DC29 Absolute
500 Like give away ?????