Spring is early this year here in Alberta but is your automobile ready for the spring season? Winter can be tough on our automobiles with the frigid temperatures and salt on the road to melt ice and snow. Getting your automobile ready for spring isn't as easy as a simple wash and vacuum. Yes you need to power wash the salt and sand from underneath of your automobiles chassis but there is more to having your auto ready for spring driving than just that. Going to Professional car detailing company can be worth the money spent in order to maintain your vehicle.
Tires
Now that there is no snow and ice to drive through you can change out the winter tires for spring and summer tires. Yes there are differences in tires between winter and summer tread. Winter tread is made specifically for maneuvering through snow. They also require different inflation pressure than spring tires as the spring tires are made of a firmer rubber and have shorter braking distances.  The proper inflation of a tire is important for better fuel economy, better handling, and longer tire life; if you do not know the proper inflation for car tire, check your owner's manual.
Spring and summer tires will give you better handling in warm weather both dry and wet from rain. The tires will grip the road better and divert the water from the treads better than the snow tires. They will also ride better and will be quieter on clear roads.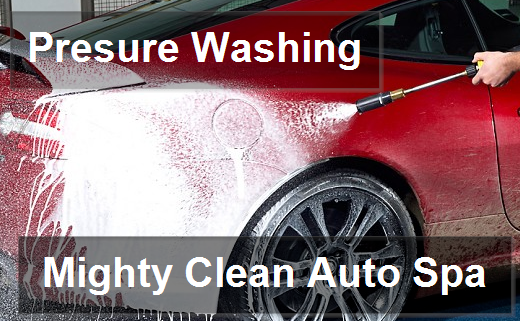 Other items that should be checked
Brakes – You should check your brakes make sure that they are functioning properly and have plenty of pads left after the winter driving.
Wiper blades – the ice and snow can be extremely tough on your wiper blades, now would be a good time to check and replace them so that you know they will be able to handle the rains of spring and you will be able to see where you are going.
Replace filters – air, oil, fuel filters should all be checked and replaced
Belts – all belts should be looked at for cracks or chunks missing, or too much slack. If the belts are worn cracked or missing small pieces along the edges it is best to replace them before you end up broken down along the highway.
The radiator – you would be good to check your radiator and hoses for leaks, pin holes, and loose connections before the heat has you and your automobile overheating and causing damage to the engines heads. That is an expensive fix when you have to replace the engines heads.
Lights – you will want to check all your lights, headlights, turn signals, back up lights, and parking lights need to be checked for bulbs being burned out, the lenses being cloudy and not allowing good lighting on the road in the dark.
Battery – now would be a good time to check out that battery. You want to make sure terminals are not corroded and are making a good connection.  If you find your terminals are corroded, simply mix a tablespoon to 2 tablespoons of baking soda in a cup of warm water and grab a wire brush, pour a small amount of baking soda water on each terminal let it bubble for a 30 to 60 seconds and run the wire brush over the terminals gently. If there is still corrosion showing repeat. Just don't use the wire brush to hard or you could break the coating on the wires.
Inside and out should be cleaned. Vacuum interior, scrub outside, engine, wheel wells, under the carriage to get rid of the sand and salt of winter. You can even shampoo the interior carpet if you wish just use the foaming shampoo that you scrub then vacuum up, so there is not left over water in the car floor mats causing rust, mildew or mold.
If you are not mechanically inclined or have a newer car, it might be better to take it to your local auto detailer and ask them to do a 12 point automobile inspection. Many places will run a special for spring or winter.
Getting professional auto detailing in spring is a very good idea. After a wash and wax your auto will be shinny and bright for spring and nothing feels quite as good as the windows down and fresh air blowing through your hair after being closed up all winter long.
If you follow the check list provided above, choose a good car detailer who does a professional and thorough job, check everything, put spring tires on your automobile, you will be set to enjoy spring and summer in Alberta when you hit the road in your automobile.